The Daily Buzz features hosts Kia Malone and Lance Smith. A news and entertainment show with the latest headlines, celebrity interviews with Scott Carty, gossip and news-you-can-use. Also covering what's trending in the areas of fashion, finance, health, hospitality, travel and other lifestyle categories.
Facebook Feed

The popular entertainment and news magazine program The Daily Buzz relaunched nationally June 18, 2017 after a two-year hiatus. The fast-paced, one-hour program continues its original format featuring celebrity interviews, entertainment news, hot topics, lifestyle segments and news-you-can-use. integrating paid content covering a wide variety of verticals: including consumer, fashion, finance, health, hospitality, sports, travel and many others. The new Buzz is overseen by its original creative and production team working out of the show's Orlando, Florida studio with correspondents in New York, Los Angeles and Atlanta. Original anchors Lance Smith and Kia Malone have also returned to host, with regular appearances by entertainment reporter Scott Carty in Los Angeles and Josh McBride in NYC. The Daily Buzz is now a weekly television program airing nationwide in addition to appearing on multiple digital channels with regular daily updates. Additional broadcast and digital platforms will be added soon.
The Daily Buzz shared The White House's live video.
Tuesday, November 21st, 2017 at 7:08am
The White House
Watch LIVE as President Trump and the First Lady participate in the pardoning of the National Thanksgiving Turkey.
3 View on Facebook
Twitter Feed


Tuesday, November 21st, 2017 at 4:32am
VIRAL VIDEO: Bus Ruins Weather Channel's Coverage of Georgia Dome Implosion! https://t.co/zQ0ttTJOFP https://t.co/r49tVpWqGO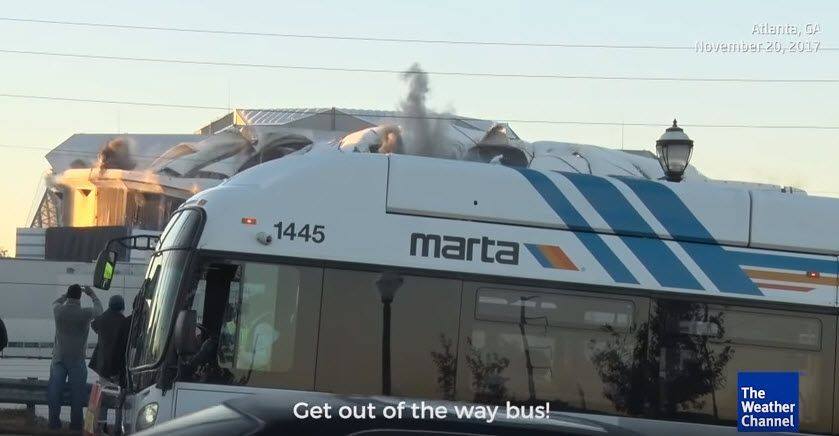 Tuesday, November 21st, 2017 at 4:14am
..and the National Thanksgiving Turkey is #DRUMSTICK!
Story: https://t.co/xcYAPfhIKa https://t.co/RJB1WLi5Bv